Training preparation workshop in Florence works on international curriculum
Posted on |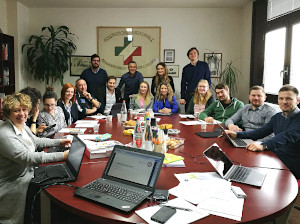 FACET held a training preparation workshop in Florence, Italy, from 16-19 February 2020. Italian project partner ANPAS hosted the group at their national head offices.
After the basic curriculum had already been decided at the previous workshop, the training preparation workshop focused on the framework conditions for the international train-the-trainer courses to be held later on in the project at CDI, the project's Macedonian partner. For instance, it was decided that the sessions on basic rhetorical and communication skills, that are usually part of first aid trainer seminars, will be held before the actual training activity takes place, so that the international trainer instructors can focus on the topics with a direct connection to first aid training during their one week in North Macedonia. Thereby, quality training will be ensured despite the time constraints of the project.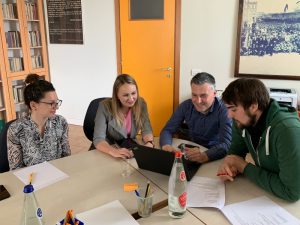 A significant part of the session was also used to pool the participants' didactic expertise by going through the training chapters and exchanging experiences on how best to teach the specific topics.
The meeting was also used for a practical visit to the local branch of ANPAS, which is one of the oldest voluntary organisations in Florence, dating back to the 17th century, and which participates in the training best practice that the Italian colleagues brought to the project.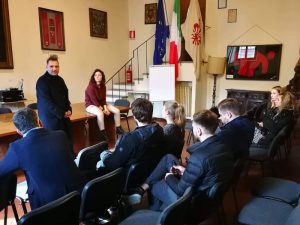 The content worked out in Florence will be compiled into a regular curriculum format until the upcoming study visit in May in Kaunas, Lithuania, where there will be the option for small last-minute changes and the final adaptation of the curriculum.