Project meeting in Riga – approaching international trainer education
Posted on |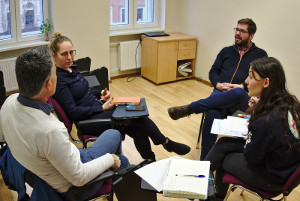 From 20-24 November 2019, the FACET consortium met in Riga, hosted by project partner LSA.
The meeting completed the catalogue of best practices in first aid education with the presentation of ASB Austria's train-the-trainer education system. The project partners are now working on finalizing the drafts for their respective chapters of the best practice brochure that will showcase all practices that have been contributed to the project.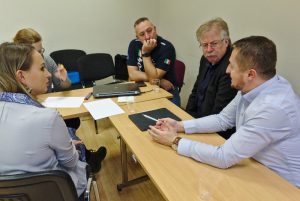 Another significant step taken in Riga was the beginning of in-depth discussions on how to create the curriculum for the planned courses in North Macedonia. The curriculum as such will be defined at a later workshop, but the issue that had to be elaborated first was how a maximum official recognition of the trainer certificates after the courses could be achieved
Many countries have laws or equivalent regulations that concern issues down to a very small level of detail. Such regulations are an obstacle when it comes to providing courses in another country, another language and in suitable but possibly different facilities, despite the learning results being the same.
The group decided on aiming for Austrian national certificates for the planned courses, as Austria only prescribes minimal prerequisites by law (mainly medical or paramedical prior education of the trainer candidates) and enables educational providers to develop their own extended quality frameworks – as ASB Austria has done and which the project group will do for the context of the project-internal courses.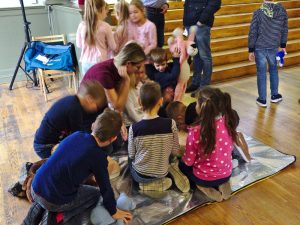 The meeting was also taken as an opportunity to see one of the best practices up close: LSA took the project participants to a school they are working with, where they could watch a typical program volunteers of the Latvian organisation offer to approach elementary school aged children when it comes to first aid awareness.
The curriculum workshop to work out the details and framework conditions of the train-the-trainer courses will take place in February 2020 in Florence, Italy.