Workshop in Tetovo showcases more best practices
Posted on |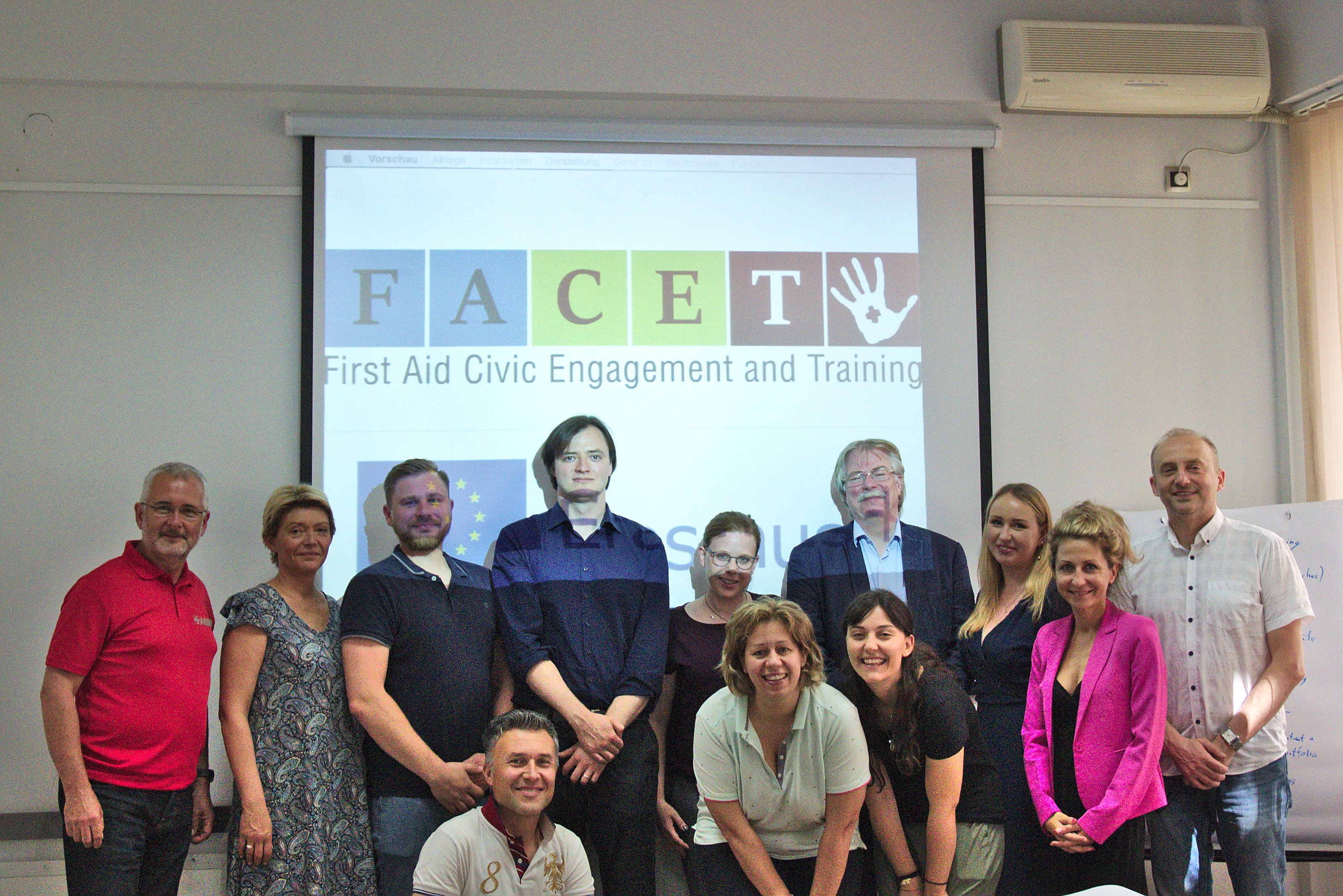 From 17 to 19 June, the project partners of FACET came together in Tetovo, North Macedonia for a best practice exchange workshop, hosted by local project partner CDI.
After the kick-off in Cologne earlier this year where then-host ASB presented their school paramedic program, the workshop focused on presentations of best practices by other project partners. These included other initiatives focused on teaching first aid to children, such as from Latvian partner organisation LSA, or first aid training as a stepping stone for volunteers to later on join a UCPM-certified rapid response team, as practiced by Slovak partner organisation ASSR. More structural practices that have proven themselves in some project partners countries were also presented, such as the consolidation of a national training programme to ensure unified quality in volunteer training in organisations across the country, as was recently done by Italian project partner ANPAS.
With an eye on the introduction of first aid volunteer training into the activity portfolio of CDI later on in the project, the group also did a brief field visit to the local hospital that is working together with CDI in this effort.
The coming session will take place in Riga in November and continue the best practice exchange. It will also start to focus on matters of transferability and the most suitable starting curriculum for the later training sessions. An additional session of trainer instructors is planned later on to define an international course for the North Macedonian partners before their training can begin in the final phase of the project.